On Sunday, August 27th, 2017, Nevada County is coming together to discover what's possible through civic engagement from the heart at the premiere live KVMR broadcast event, WonderLove.  With the support of the Corporation for Public Broadcasting and KVMR, WonderLove is Nevada County's version of Prairie Home Companion meets the Late Night Show bringing community together through storytelling, music, art, Living Room Conversation Sessions and dance at The Center for the Arts in Grass Valley, California.  Featured guests include, Ken Nwadike, Jr. of Free Hugs Project, Joan Blades of MoveOn, MomsRising and Living Room Conversations, Whee the People and more.
WonderLove host and producer, Elisa Parker says, "There is tremendous opportunity and potential for us to create the world we want to see in our local community. WonderLove is a great place to have the conversations, explore solutions, connect with global leaders and connect with each other through love and positive action."  Parker received a grant from KVMR and the Corporation for Public Broadcasting to launch this transformational event.  "With the recent tragic events in Charlottesville and the divisiveness within our country there is no better time to come together, engage our community to explore positive solutions and to show up in love rather than hate." says Parker.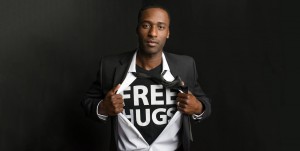 WonderLove is connecting national leaders to Nevada County including, Ken Nwadike, Jr. of Free Hugs Project and Restore Civility.  Nwadike has reached hundreds of millions of people online as he was included in major news headlines for his peace-keeping efforts and de-escalating violence during protests, riots, and political rallies. He was also featured in Google's 2016 Year in Search highlight video and has made many appearances on news programs worldwide, including CNN, USA Today, Good Morning Britain, and BBC News.
Most recently, Nwadike was at the protests in Charlottesville, Virginia, nearly being hit by the tragic attack that took the life of Heather Heyer.  "Peaceful demonstrators should not have to fear for their lives while taking a stand against hate and injustice," says Nwadike, "After experiencing what I saw on Saturday, I am more motivated to keep trying to make a difference.  We are the people to create the change that we all hope for."  Restore Civility is also organizing the March for Civility at the Lincoln Memorial in Washington, D.C. on Sept. 23rd, 2017.  Thousands are expected to unite together against hate, violence, racism and injustice for the March for Civility.  Parker has been working with the Restore Civility team and is excited to bring the energy of the March to Nevada County.  "Restore Civility is engaging citizens to learn how to better develop communities that navigate social justice issues with respect, empathy, and positive dialogue," says Parker.  Nwadike will lead a workshop at The Center following the show.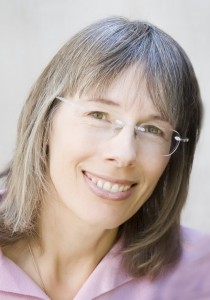 Helping to create a space for civic engagement WonderLove is also featuring political activist, Joan Blades of MoveOn, MomsRising and Living Room Conversations (LRC).  Joan is also the coauthor of The Motherhood Manifesto and The Custom-Fit Workplace: Choose When, Where and How to Work and Boost the Bottom Line. Trained as an attorney/mediator with ten years experience as a software entrepreneur, Joan is also an artist, mother and true believer in the power of citizens and the need to rebuild respectful civil discourse and embrace our core shared values.
Prior to the show, Blades and part of the Indivisible Women Across the Aisle team will lead multiple Living Room Conversations Sessions at The Center for the Arts and around town.  Blades and the LRC team have been leading LRC sessions across the country.  The idea is to assemble a group of people with diverse outlooks to have a rich, meaningful conversation.  "When we have authentic, respectful conversations we strengthen our relationships and advance our understanding of the challenges, opportunities and solutions before us," says Blades.  LRC helps to open our hearts and open your ears.  There are over 50 LRC topics ranging from United or Divided, Religious Freedom and Non-Discrimination, to Status and Privilege.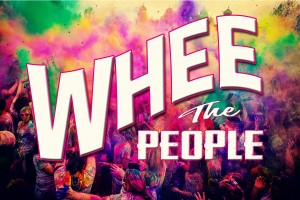 Also joining the main stage with host, Elisa Parker are other special guests including, Oscar Perez of Tending the Fires, Jean Slatter, author of Hiring the Heavens and creative mystic, Eliza Tudor of The Nevada County Arts and Lore Ross, Channel, Spiritual Counselor and author in addition to other special surprises.
Parker will be joined by house band Whee the People who will wrap up the event with a dance party.  "Tommy Daly of Whee the People, has been an instrumental part of developing the concept and program of WonderLove," says Parker.  The Indivisible Women Racial Justice team, Communities Beyond Violence (formerly DVSAC) and voter registration, will also be on-site.
Event details:
Date: Sunday, August 27th, 2017
Where:  The Center for the Arts, 314 West Main Street, Grass Valley, CA
When:  2pm-3:30pm:  Living Room Conversations with Joan Blades-all are welcome to participate in these small group sessions.
4pm-5pm:  Live Broadcast Show
5pm-5:30pm: Workshop with Ken Nwadike of Free Hugs Project
5:30-6:30pm:Whee the People Dance Party
Food and beverage available for purchase on-site
FREE
RSVP and Information:  www.WonderLoveShow.com or www.KVMR.org