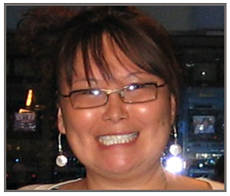 Meet everyday extraordinary woman, Lydia Olympic. As a tribal activist she is taking the lead to fight the development of a proposed open pit copper mine in her community. Her village just happens
to be located on Bristol Bay home to the most populated Salmon
Run in the world. Her primary motivation to stop proposed Pebble Mine from opening is
her mother who still fishes, hunts and gathers berries to sustain her family.
"What happens in a fish camp, stays in a fish camp"~ Lydia Olympic
Find out what happens in a fish camp and why Lydia's work to save Bristol Bay from a
proposed open pit mine is so important to all of us.