"To be inspired. To Love. To Breathe. To Believe."~J Ross Parrelli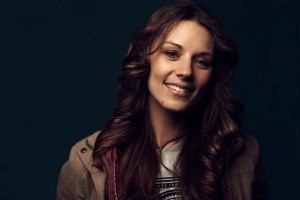 Renowned Hip Hop artist and educator, J Ross Parrelli is joining the Passion into Action line-up!  J Ross will both perform at the event and lead a workshop titled, Finding Your Voice:  The Passion of One Note.
"We often get tied up in the world around us and loose focus on the meaning of who we are, what we represent, and what that sounds like.  Being Unique, Passionate beings we need to allow ourselves to reach our full capacity, to bring meaning to our daily lives, and to allow those emotions to filter through our actions and escape through our voice," said Parrelli.
This workshop provides a safe space to find your voice, not just the vocals that makes your voice loud, but the passion that makes your voice heard. We will explore through tone, pitch, personality, and techniques. From breath control to producing that one note that sends chills through your spine, this workshop will leave you singing beyond showers and karaoke.
1.     What is your passion or purpose you are being called to bring into action right now?
The act of living life with integrity, purpose, and love.. Using the tool and art of music and education. My passion is to spread inspiration in any form..
2.     What were the motivating factors or defining moments that inspired you to get involved and share your passion? 
When I fall sleep, I dream in musical notes, A minors and C Flats filter through my blood. I don't sleep to dream, I live my dreams. Everyday I'm inspired. Blessed by family, experience and health. I'm inspired by breathing. Don't get me wrong I have my down days, but those inspire me to sing the blues. Love inspires me to sing Soul. Revolution makes me want to Rap, and the youth they make me believe anything is possible.
3.  What is your mantra or favorite quote you refer to when you seek inspiration or hope and why?
I am Abundance. Success, Love, Health, Financial. I am Abundance…
Why? Because I am..
3.     Tell us about a moment recently when you were standing in your full power and purpose?
Lights in full bloom like Spring, color all over the stage. Music clear as if cymbals were banging in your ear drum. And on stage she stands- black hair, to match her mood, nails to match her lips, blues pour from her 14-year-old lips. Sheltered and shadowed she's starting to breathe. Believe that she can sing. Her name is Jordan, she was so shy when she first came to the THRIVE Conference.. 150 Native Youth from Reservations; Funding provided for Suicide Prevention. My team and I (beatslyricsleaders.com) put together a 5-day conference focused on Music and Leadership, Team Building and Empowering.. Our group had 40 students and within 5-days we had built a 30 song mixed and mastered CD- all beautiful songs representing these students lives and thoughts. Each unique and creative, inspirational and impelling.. Through all the workshops I have yet to teach watching Jordan perform her Anti-Bullying song- was a SuperHero moment..
5.     Why is the work you are doing so important for everyday women? 
It's important for humans to recognize what it is to be their best, our own full potential of human. That's powerful. So imagine the full potential of the strongest women in a village, coming together to educate the community, heal the sick, feed the hungry, home the homeless, and teach how to love.. Imagine the FULL POTENTIAL OF ALL THE WOMEN AT THIS CONFERENCE… POWERFUL TO ENVISION…
6.     Why is it so important for women to participate in an event like the Passion into Action Conference? 
Why is it important to be the best ME possible? I eat healthy to keep my body strong. I meditate to keep my Psyci strong. I emvision to keep my spirit strong. I learn to keep my brain strong. Passion Into Action keeps my Body, Mind and Soul stronger.. Who doesn't want to be a better human being?
7.     What are you hoping will be the biggest take-aways for women both at the Passion into Action Experience and your workshop? 
To be inspired. To Love. To Breathe. To Believe.
8.     What is your message to women around the world?
LOVE LIFE
About J Ross
J Ross Parrelli is the new definition of success for an Independent Artist, a conscious, free flowing master of lyricism and for front of an Urban Jazz movement.  Born in the hills of Northern California, a far cry from the urban vibes of Hip Hop culture and big cities, J Ross felt a connection she knew she couldn't resist, an inherit journey she has partaken in for the last 8-years . J Ross Parrelli has always had a drive unparalleled to her peers, being the only woman amongst 4-brothers, she has had to constantly compete in a man's arena. From challenging her brother over who would portray Michael Jackson in the Ross family J5 musicals, in later years learning from her younger brother the elements of being a conscientious emcee and a fearless free styling lyricist, she later sharpened those skills to become winner of multiple Emcee competitions from the Bronx to the Bay. Watching her Father, an entertainer, educator, and entrepreneur she honed her skills for performing on a multitude of stages.  Please make no mistake for her striking Beauty and soft voice, she can transform a stage and microphone into musical magic, and mesmerize a crowd into life long fans.
When asked what style or genre of music she considered to be her flavor, she says, "I've always felt that boxing myself in a specific genre was something I could never do. As for me I would make up my own genre and call it "FRESH"! . J Ross Parrelli started her career as a Jazz singer, singing back up for and alongside some of the most amazing Reggae artist around the world, Luciano, Pato Banton, Sizzla Kumonji, Kymani Marley, and even touring Africa for months with the Nigerian All Star band, the Mandators.  But it was SLAM Poetry that transformed her lyrics after competing on a College level platform that would set the tone for what's to come. She now writes on subjects that cover the spectrum of emotions, Love, political, and socio-economic commentary. J Ross Parrelli's dynamic range of lyrical prowess not only stands on par with her male counter parts in the music industry, but also as an incredible emcee holding her own on stages like the "Magnum Live Large Project 2 Competition, as well as hosting the Northwest World Reggae Festival, and hosted and performed on the only Independent Hip Hop stage at Van's Warped Tour.
With her global community work and growing interest in the education system and reform, she is currently co-creating a Hip Hop Curriculum that is now being piloted with youth everywhere; in their schools, after school music programs, foster youth gatherings and on Native Rezervations. The combination of her unique musical talent and passion for empowering the next generation is infections and making a difference with everyone from at-risk youth to aspiring young artists.
With the development of a new Hip Hop Curriculum for the Bay Area Charter Schools and a sophomore album, PROTOSTAR, J Ross Parrelli is ready to partake in to a music and education mission in 2014 leading a 50 High School Tour to bring music and arts back in to our education system and inspire students to find their voice.
For more information