"Without purposeful action, we are dreamers."~Susan Rosenthal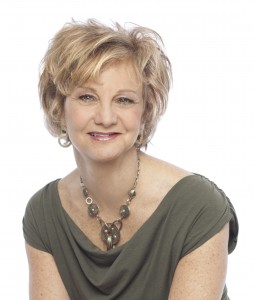 Are you someone who can be or have all of your dreams and intentions?   Do you react to life circumstances or are you in charge of creating every aspect of your life? If you are like most people, you view circumstances as primary causes of not having your desires fulfilled in areas such as work, health, finances and relationships.   As a result, you may feel doubtful, frustrated, angry, defeated or powerless.  If you have not achieved your goals, you are most likely blocking your ability to have what you want most. The truth is that your attitudes and beliefs determine whether you succeed.   How you choose your intentions, hold them in your consciousness, and then act on them influence whether you manifest your desired outcomes or not.  You have powers right now to create any life change you can imagine.  The key to realizing these intentions is you must choose to move beyond your personal comfort zone and be your authentic, whole, powerful self.  Life is a daring adventure that begins at the end of your comfort zone! Connect with Susan at the 4th Annual See Jane Do Passion into Action! Using stories, exercises and practical tools, Susan Rosenthal will show you how to create an expanded view of yourself, so you can step out of your comfort zone and make choices that move you immediately in the direction of your dreams.  You will learn to: –       Source your personal power, –       Leverage your inner knowing, –       Generate choices that create change, –       Manage your mind's "back talk" and emotional resistances, and –       Take "right" actions. Come ready to be transformed and motivated to live YOUR OWN GREATNESS during this exciting and enlightening workshop!  About Susan Susan Rosenthal is an international businesswoman, facilitator, speaker and success coach. She is CEO of World Markets Group whose management, marketing and training solutions guide organizations and individuals to pursue their highest visions and achieve 3x results. As an executive and leader, Susan inspires others to voice their visions, leverage their power, and take purposeful action.  Susan has worked with a broad range of organizations ranging from Fortune 500 corporations, small- and mid-sized businesses, and entrepreneurial ventures, to non-profit organizations and educational institutions.  Her leadership and business strategies have generated over $800 million in new revenues.  Past employers and clients include Citigroup, ATT Wireless, Colgate-Palmolive, Ocean Spray, Pepsi, Sony, GE Capital, Nickelodeon, and the U.S. Department of Commerce.   Susan's work spans 100 countries on 7 continents. Susan has a long history of supporting women and women owned-businesses.  As Vice-President of Global Marketing at Citigroup, she initiated programs for women business owners that led to her developing the strategy for Women & Co., a company with over $30 billion in assets under management.   Susan has served as Program Mentor to numerous professional women within Women-Unlimited, Inc.'s L.E.A.D.-Leadership Education and Development Program.  In 2012, Susan was featured in the book, Fearless Women – Visions of a New World and at the Fearless Women Global Conference. Susan has an MBA from Kellogg Graduate School of Management at Northwestern University in Marketing, Finance and International Business, and a BA in Economics from University of Michigan.   She was Graduate Professor of International Marketing Management at the World Learning Institute in Oman.  Susan is a Certified Corporate Speaker with the International Association of Corporate Speakers, and has been a featured speaker at New York University, Pace University, NY FastTrac New Ventures Program, The Levin Institute, and the Gather the Women Global Matrix Gathering. 
1.     What is your passion or purpose you are being called to bring into action right now?
As a businesswoman, consultant, speaker and success coach, my passion is to inspire and guide companies, organizations and individuals to pursue their highest vision and achieve 10x results, undergoing real transformation in the process.
2.     What were the motivating factors or defining moments that inspired you to get involved and share your passion? 
While rising up the ranks in corporate America and serving as CEO and COO of several small companies, I came to the realization that I can be and do anything.  After 9/11, I hosted the Your Power To Heal Conference in NYC a few blocks from the World Trade Center, and learned to heal myself on all levels.  Owning our innate power, wisdom, and experience enables each of us to create "miracles" everyday.  My passion is to share this knowing with others.
3.  What is your mantra or favorite quote you refer to when you seek inspiration or hope and why?
"Who I choose to be defines me. Embracing this, I create my life and opportunities."  My quote in Fearless Women – Visions of a New World book.
4.     Tell us about a moment recently when you were standing in your full power and purpose?
I recently led a workshop on achieving greatness by breaking through all barriers.  Afterwards, I asked who in the audience had experienced a transformation while in the workshop.  Every hand went up.  This is my purpose and power in action.
5.     Why is the work you are doing so important for everyday women? 
I celebrate women's growing self-fulfillment, influence, power and representation.  However, many women around the world are limited by self-esteem, beliefs and fears.  It's time for women to embrace their individual and collective power, and claim the lives and dreams they desire and deserve. 
6.     Why is it so important for women to participate in an event like the Passion into Action Conference? 
Passion Into Action Conference allows women to expand their awareness, knowledge and network with other outstanding women.  Not only can they add skills to their toolbox, they will generate opportunities to collaborate with like-minded women.  If they participate full out, they will leave a transformed person.
7.     What are you hoping will be the biggest takeaways for women both at the Passion into Action Experience and your workshop? 
My hope is women will choose to align with their essence, step into their power, and take purposeful action.  The world needs our feminine wisdom and energy to create a world based on love, peace, compassion and unity.  Without purposeful action, we are dreamers.
8.     What is your message to women around the world?
Step up and claim your wisdom, passion and power.  This is the era of women's emerging leadership.  Lead the way to create the world you envision.  It's time!