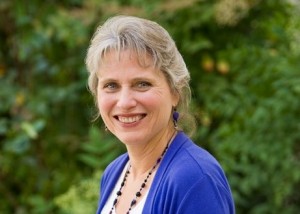 All you need is love.  Is it really that simple?  Sonika Tinker of Love Works for You says, love is always the answer, not just love in relationships but self-love and living in your fullest potential.  That's what really matters.
Are you experiencing a lull in your relationship?  Are you still looking for Mr. Right, again?  In this podcast with Elisa Parker, Sonika Tinker of Love Works for You shares her approach to love, sex, relationship problems, unlikely partners, couples, singles, and more!  Hint, love is closer to you than you might think.
About LoveWorks:  We believe relationships are meant to be fun and easy, enlivening and empowering, passionate and fulfilling. With our unique and practical approach to relationship, you learn how to resolve conflicts quickly and easily, to understand and forgive one another, and to step into love whenever you want. You learn how to reignite your sexual spark from scratch and heat up the passion in your love life. We actually teach you how to DO love. You discover the secrets to creating successful relationship – over and over again for the rest of your life.
Sonika Tinker, MSW, foundedLoveWorks in 1990. Sonika is a relationship specialist with over 35 years experience coaching singles and couples on the issues of relationship, communication, intimacy, sexuality, dating, law of attraction and personal transformation. In addition to her private coaching practice, she has designed and led hundreds of live trainings and workshops.
Sonika is a Relationship Specialist, Certified NLP ProfessionalTM, Certified Enneagram Teacher, and author of Seize Your Opportunities: Living a Life Without Limits. She has received extensive training and education in communication, sexuality, personal growth and the law of attraction. These include, but are not limited to the Hendricks Institute, the Human Awareness Institute, the Enneagram Institute, Workshops in the Oral Tradition with Helen Palmer, Challenge Associates, Tony Robbins Research Institute, Landmark Education, The Institute for the Advanced Study of Human Sexuality, The Center for Stress Medicine, The Option Institute, The Institute for Creative Therapy, The Pacific Center, Awakening Shakti, The Institute for Ecstatic Living, SkydancingTantra, The Relationship Skills Center, and Abraham-Hicks.
Sonika is an energetic, inspiring, educational coach, leader and speaker. She is recognized for her deep loving presence, her authentic, candid honesty, her laser insight, leading-edge content and practical tools for change. Sonika's inspiring teaching & coaching includes humorous and moving stories and exercises designed to motivate and educate, all accompanied by a contagious laugh you'll never forget!
www.loveworksforyou.com