"We don't accomplish anything in this world alone … and whatever happens is the result of the whole tapestry of one's life and all the weavings of individual threads from one to another that creates something." Sandra Day O'Connor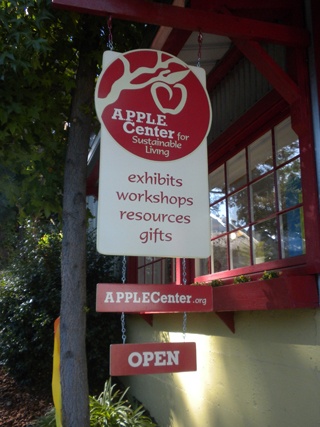 See Jane Do and Local Green Sierra invites you to our Fall Soiree Into Action, Thursday, November 5th, at the APPLE Center for Sustainable Living, 412 Commercial Street, Nevada City from 6-8pm.
This party with a purpose is a great opportunity to meet and network with local female green activists and program organizers while learning how you can get involved and make a difference.
Guest speakers from the following groups will discuss a variety of topics including food, business, media, health & wellness, sustainability, education, grassroots organization, the environment and more.
APPLE Center for Sustainable Living
South Yuba River Citizen's League
Sierra Business Council
Alpine Green Living
Think Local First Foothills
Briar Patch Coop
Nevada County Recycles and Green Business Program
Slow Food Nevada County
Nevada County Master Gardeners & Composters
Live Healthy Nevada County
Women's Earth Alliance
Placer Community Action Council Head Start, Green Team
And more
Don't forget to bring LOTS of business cards, great ideas and your friends.
This is a free event. Beer & Wine provided by Mountain People's Organic Beer & Wine Distribution. Food provided by Briar Patch Coop., Diegos, Flour Garden, and Summer Thymes.
RSVP is not required. If you have any questions please email us at seejanedo@kvmr.org