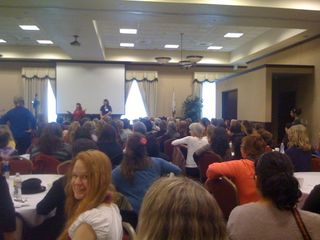 Extraordinary Janes, Gloria Feldt wants to know:
Was there a moment in your life when you knew you had the "power to"?
Best selling author, Gloria Feldt is inviting you to share your story for her new book, Unlimited.
We have posted her information below. We hope you will take the time to connect with her.
As Gloria said at the Passion into Action Conference, in order to sustain a movement you have to actually move and do. Within the next couple of weeks See Jane Do will announce several initiatives and events we're launching to propel the energy of the conference and make a difference together.
The key ingredient to our program is sharing stories. Each of us holds a story and when we share that experience it can have tremendous power to inspire change or shift the way we see the world.
We hope you'll take the time to share your story with Gloria and See Jane Do.
If you wish to participate, e-mail Gloria at gloria@gloriafeldt.com for further information.

Brief but specific answers are best:
Was there a moment in your life when you knew you had the "power to"? If so, please tell me about when, where, how, and why it happened, and what you did as a result.
What action have you taken – whether in your workplace, civic life or politics, or personal life – that you would like to share with other women looking for inspiration and "Power Tools" to live or lead with intention? What motivated you and what was the result?