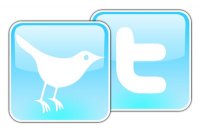 See Jane Do hopes to inspire and create action. It's about doing our part. As a result, we've hosted a Soiree into Action following each See Jane Do program to ignite community connection for positive change. The Soiree is basically a party with a purpose.
Our recent program was around social media for social change with guests including Joan Blades of MomsRising.org and MoveOn.org, the founders of BlogHerand other everyday extraordinary women who are leading the online revolution. So, for our next Soiree into Action we're hosting a Nevada County Small Town Tweet Up and The Union newspaper is partnering with us!
What's a Tweet Up? See Jane Do participated in our first Tweet Up hosted by the Sacramento Press several months ago and prior to arriving we were wondering the same thing. Who goes to a Tweet Up? The event was packed with an incredibly diverse group of action oriented folks. We met business owners, midlife bloggers, college students, and other social networkers. We also learned the ropes about Twitter and other social networks and how they can help our program. Since then we have connected with everyday extraordinary people like yourselves and launched our own social network for See Jane Do.
The Small Town Tweet Up is an opportunity to connect with community members and learn about the great things you're doing. Special guest Marsha Lanier will discuss how you can utilize social media through networks like Twitter and Facebook, to create sustainable and social change and maximize the good work you're doing. Marsha has over two decades of experience in community organizing, small business development and fundraising. Brenda Horton, another local social networking enthusiast will also share her tips of the trade.
This is the place to be if you're trying to market your business, your non-profit, your product, yourself or your great ideas and connect with others in our community who are striving to make a difference. No experience is necessary to attend this free event and everyone is welcome.
For questions contact us at seejanedo@kvmr.org or 530-798-6184. We look forward to seeing you there! Big things can happen in a small town.
Nevada County Small Town Tweet Up
Wednesday, June 17th, 2009
6:00-8:00 P.M.
Broad Street Bistro @ the top of Broad St. in Nevada City, CA
Free!