"Empowering women around relationships and finances is so important; it frees them up to be the best version of themselves and to inspire other women to achieve that freedom."
~Mara Hoover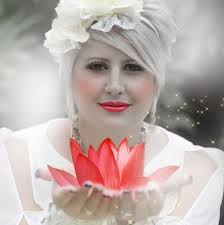 Mara Hoover is on a mission to empower women to take control of their finances today. Through her workshops, seminars, events and books she urges women to gain financial literacy, confront their fears, eliminate guilt, and move forward with a plan that works. Really!
Are you finally ready to master your money? Mara will work with you to uncover your current Money Soundtrack and equip you with practical tools to create a brand new Money Anthem that supports the money results you really want. Join Mara in this interactive workshop at See Jane Do Passion into Action and Master your Money Mindset, Discover Ways to Keep More Profit and get equipped to Create Real Wealth!
Since the age of 5, Mara has been balancing a checkbook, calculating compound interest, and investing in her future. Not surprisingly, she had saved over $80,000 by the time she was 23. Of course, when the 2008 recession demolished the economy, she lost both her savings and her pride.
She then embarked on an entrepreneurial journey working exclusively with female clients. Resonating with the message and the methods of Five Rings Financial, Mara joined the team and in 2 short years, she jumped to become the youngest ever Executive Vice President; she grew her business based upon rewriting the "money soundtrack" playing in women's minds.
While getting her degree at Pepperdine University, Mara spent a year in Buenos Aires where this "gringa" mastered Spanish in "rapida" fashion. The culture opened her eyes and her ears to how international women speak and think about money. Combining this experience with the conversations from monthly Wine, Women & Wealth events, she wrote the book Throw the Fear Overboard!
Inspired by her mother's personal journey of self-discovery as well as heartfelt conversations with clients, Mara founded FemmePowerU. Which offers events specifically designed to empower women to find fulfillment and financial freedom on their terms.
Having discovered the "secret" of success for her 6-year marriage, Mara wrote the comical book My Grumpy Husband. As an advocate of goal setting in all walks of life Mara has been to 5 of the 7 continents including Antarctica, with plans to see all 7.
1. What is your passion or purpose you are being called to bring into action right now?
I feel so blessed to be actively pursuing my passion and purpose in life right now, which is to empower women to step into a full expression of themselves. Women are such amazing creatures: caring, giving and compassionate. I love to work with women to encourage them to be caring and compassionate toward themselves. It is such a blessing to see a woman fully accept and embrace herself for her amazing talents and gifts. The most exciting thing for me has been bringing this purpose and passion into my different business ventures and discovering that empowerment for women can be carried in to a number of different arenas. Within my career I work to empower women to explore and understand their finances and with my book I work to empower women to explore their relationships. When women can be free and at ease with these two areas of their lives I feel that they are free to enjoy life to the fullest.
2. What were the motivating factors or defining moments that inspired you to get involved and share your passion?
As an elementary school and junior high student I was made fun of quite a bit for being different. I think I was blessed enough to realize at a young age that we are all different and eccentric and that is what makes the world a beautiful place. Since I was young I have always loved helping other women explore and embrace what makes them different, eccentric and unique. Nothing beats seeing a women step in to a fully expressed version of herself, embracing her qualities and her beautiful story!
3. What is your mantra or favorite quote you refer to when you seek inspiration or hope and why?
"What the mind of man can conceive and believe, it can achieve." –Napoleon Hill
I have always been inspired by the fact that when we get our minds in alignment with our actions and vice versa we can do anything. We simply have to get out of our own way and allow it to happen. I am always amazed by the synchronistic events that happen when I get out of my own way and allow things to flow in alignment with my goals and dreams. I just stop worrying about how it will happen and bask in how amazing it will be when it does happen.
3. Tell us about a moment recently when you were standing in your full power and purpose?
One of the amazing things that I get to do in my career is lead networking workshops for women, called Wine, Women & Wealth. As a National Vice President for my company Five Rings Financial I work on a daily basis to empower women to feel free and secure about their finances. Each time I host one of these events I feel so inspired and encouraged by women who are exploring this aspect of their lives for the first time. I love to see the light bulbs turn on and watch the fear of finances flee!
5. Why is the work you are doing so important for everyday women?
The fight for women's rights began many years ago; however, I believe that the strides we make in the next ten to twenty years will be the most significant in truly reaching equality. As we reach true equality women will finally feel empowered about every aspect of life. Most importantly women should know that their story, their life and their experiences are valuable and meaningful to other women and the world. We have all been given a purpose here on this earth and through pursuing that purpose and sharing our triumphs we are able to inspire other women to do the same. That is why empowering women around relationships and finances is so important; it frees them up to be the best version of themselves and to inspire other women to achieve that freedom.
6. Why is it so important for women to participate in an event like the Passion into Action Conference?
Events like the Passion into Action Conference are life changing because when we as women can join together in supporting and inspiring one another amazing and magical things happen. We are so busy giving, working and focusing on others that we often forget to take care of ourselves. The Passion into Action Conference is a perfect place for us to inspire and be inspired. When we empower and celebrate other women and they do the same for us we can take on anything!  
7. What are you hoping will be the biggest take-aways for women both at the Passion into Action Conference and your workshop?
My hope is that women will take away a sense of awe for other women. I hope that this will be a time for us to celebrate each other and our accomplishments, to empower one another and appreciate the beauty and variety of each woman in attendance. I hope that each woman realizes how valuable a part she plays in this event, in her community and in the world as a whole; that without her none of us would be the same. That her story is valuable and integral to each and every woman and that she is inspired to share her story knowing that there are those waiting to hear it and it will change their lives. 
8. What is your message to women around the world?
Women play a valuable roll in each other's lives. Part of that roll is encouragement and empowerment of others. By sharing your story you never know whose life you may impact. Share freely and openly with love and adoration for each person listening and you will change lives and this world!