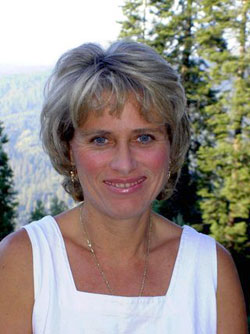 In the process of sharing stories of incredible women who've developed a deep relationship with their passion and the planet I occasionally neglect one of the most important relationships, the relationship with myself.
I've discovered that connecting with a personal coach can provide tremendous support in ensuring that I'm still in touch with the voice that got me here in the first place.
Unleashing your passion and finding your voice are some of the key factors in discovering your true strength to make a difference. So much so, that we've devoted an entire track to Defining You at the See Jane Do Passion into Action Conference. We've invited individuals like Sonika Tinker to guide you through the process of self discovery.
Sonika is an everyday woman who is putting her passion into action by coaching individuals and couples towards empowering relationships and living a life without limits. Sonika belives that if we are to make a positive difference for our planet we must create relationships at home that match our vision.
Sonika, MSW, is a Relationship Specialist, Certified NLP Professional TM, certified Enneagram teacher and founder of LoveWorks, a relationship training company. She is also the co-author of Seize Your Opportunities: Living a Life Without Limits. She has over 30 year experience in her field and has touched the lives of thousands.
We are thrilled that Sonika has agreed to participate as one of the fifteen workshop leaders in the See Jane Do Passion into Action Conference on Jan. 23rd, 2010. Sonika is leading the session, Relationships that Call Us to Rise in the Defining You track.
Sonika's workshop will focus on creating vibrant and passionate relationships where we are all empowered to rise and realize our potential. She will also offer cutting edge insights and innovative practices to help you cultivate joy, intimacy, laughter, and mutual empowerment in your relationships.
To participate in Sonika's workshop or any of the other fifteen sessions we're offering at the conference (ranging from The Value in You, Green Living, Taking Care of You, to Leading Your Life), go to www.seejanedo.com. Tickets are also on sale at Briar Patch Co-op in Grass Valley.
We look forward to meeting you there!