"I love helping people experience personal transformation through entrepreneurship."
Christina Hills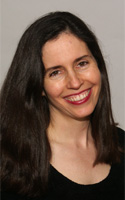 She calls herself the "shopping cart queen", not because of her consumer habits but rather Christina Hills teaches other entrepreneurs how to enhance their business and often their passion through social media, blogging and understanding the shopping cart system and online membership programs.
Upon becoming a mother and leaving the entertainment industry Christina reinvented herself. She took control of her life, created her own business and created a life on her own terms. As an eCommerce marketer she is able to work from home and she now teaches others how to do the same. Christina helps people who have found their niche and want to expand their passion into a fruitful business with the assistance of social media.
We are thrilled that Christina along with Marsha Lanier will share tips and tools at the workshop: Bridging Across the Digital Divide: Enhancing Your Passion and Business with Social Media and Blogging at the Passion into Action Conference.
Christina shares the importance of moving beyond your fears and the synergy and action that can occur when a group of passionate people converge together.
1. How are you putting your passion into action?
My passion is helping entrepreneurs build their online websites and shopping cart systems so that they can connect to their community and sell their products and services online and offline.
2. What do you love most about the work you are doing?
I love teaching, and I love helping people experience personal transformation through entrepreneurship. This can be for either a for profit business, or a non profit business.
3. What were the motivating factors that inspired you to get involved and share your passion?
I love to teach people how to work from home. I am a mother with a young child and I'm able to be with her because I'm an entrepreneur. So I'm motivated to help others achieve the same.
4. Who were the some female role models or mentors that inspired your work and passion?
My mother is my mentor. She is going strong still working at the age of 76 because she is passionate about what she does. She loves her career as a professor, and her energy is amazing.
5. Why is the work you are doing so important for everyday women?
Corporate jobs are hard to find. And when you do find one, your destiny is controlled by someone else. By taking control of your life and creating your own business, you create your destiny on your own terms.
6. Why is it so important for women to participate in an event like the Passion into Action Conference?
Women get energized by being in the presence of other women. It's important to come and hear the speakers and learn from the path they have blazed. Synergy and ideas come from interaction, and the best interaction is in person.
7. What are you hoping will be the biggest take-away for women at the Passion into Action Conference?
I'm hoping that people will come away from the conference with a clearer idea of how they can turn their passion into action. Plus, I hope that women will have a chance to find other women to brainstorm with and form small groups to continue on supporting each other.
8. What is your message to women around the world?
My message is to identify your passion and to get started right away. Don't let any fears get in the way of you moving towards your goals. The first steps are baby steps, but without them you will not get to giant steps.
Get started now sharing your passion with the world!
The See Jane Do Passion into Action Conference takes place on Sat. January 23rd, 2010 at the Holiday Inn in Grass Valley, CA. The event includes keynote speakers, Nina Simons, Gloria Feldt, and Linda Tarr-Whelan plus over fifteen workshop leaders. For tickets go to www.seejanedo.com or Briar Patch Co-op in Grass Valley.