"End the silence, speak up, step up … SHINE!" – Kathleen Plan McIntire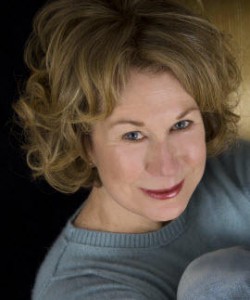 Kathleen Plant McIntire is a transformational teacher, speaker, and healer who is dedicated to bringing forth the silenced voices of the feminine including women and the Indigenous, for truth, liberation and awakening on our planet. Her focus is on restoring the feminine power.

Kathleen has created Guiding Signs 101 with artist Erin Cote, a set of wisdom – intuition cards and Guidebook using everyday road signs to tap into your own inner guidance and intuition.
Kathleen's latest project has been writing the chapter "Bringing Darkness Back Into the Light" for the anthology book "Journey to Joy".  This book highlights 36 women and their heroes journey to joy and what they have overcome to live from a place of joy.
She is the steward of MoonBear Sanctuary, a 28 acre retreat center in Northern California.
Kathleen is the producer of "Mayan Renaissance" released May 2012, was created by PeaceJam, a center with 13 Nobel Peace Laureates hosting programs bringing peace to youth.  This film has been shown on PBS and airing in film festivals internationally. Kathleen is part of a project created by the Nobel Peace Laureate, Rigobera Menchu-Tum to use the film as an educational tool for 600 Indigenous Youth Leaders around the world.
Kathleen's Articles have been Featured in: News Blaze, Milwaukee Community Journal, Aquarius Magazine ,Health News Digest, Club Spa, Retailing Insight, SheKnows, PajaMA Mommy Community, WE Magazine, Life After 50,  Daily Venus Diva, Utah Boomers Magazine, Washington Afro American.
Kathleen's Radio Interviews: WJON-AM broadcasts, Minneapolis. KMMT-FM. Exhausted Parents Network. WUML-FM, It's your Health Network- NPR affiliate, Boston, Brownsville, Panama City, Florida, St. Louis. Abby Santiago-Monroe, Host of Healthy, Wealthy n Wise with Abby. The SOP, Judyth Piazza. Blog talk Radio: Kacey on the Radio & Dr. Rose, Rewiring Your Brain. Radio Ear Network: Everyday parenting with Lisa Hein.
Kathleen had a successful career in business when she was younger and has lived abroad and traveled extensively around the world.
Track:  Defining You
Workshop:  Releasing the Ropes That Bind Us
In order to Renew Recharge and re-ignite we need to go deep inside ourselves and make conscious what is unconscious –to look at what are the ropes that bind us.  The first step to freedom is actually simply witnessing and seeing what is there.
What are the ropes that can have us bound….
What specific thing has the biggest hold on you.
What does it feel like
How does it limit your freedom
What would their life be like without it.
 What would it look like to be living your dream
1.        What is your passion or purpose you are being called to bring into action right now?
My biggest passion right now is a book I am writing about my life, the Goddess Artemis, the suppression of the strong fierce feminine.  It is about the witch burnings and also beginning of capitalism. About the silencing of the feminine voice and wisdom.  It is a weaving of many time periods.  I am writing it as a historical fiction – mystery.  My intention is to bring awareness in a way that is intriguing and exciting and to write it in a feminine way of the womb and out of the head!
2.        What were the motivating factors or defining moments that inspired you to get involved and share your passion? 
I would say my whole life has been a motivating factor.  Growing up with physical, sexual and verbal abuse from the time I was very young – just a toddler and some things even before that.  I want to use the healing and empowerment I have found in claiming my truest life, my voice and deepest passions with other women who are also on this journey to finding and bringing forth their deepest gifts and passion.   
3.        What is your mantra or favorite quote you refer to when you seek inspiration or hope and why?
"I can do the difficult immediately the impossible takes a little longer" — Said by a French Finance Minister 1734-1802.  I brought this quote into my classroom in the 7th grade and the teacher had me make a huge banner which he kept up for the entire year.  Little did I know then it would be a quote that would inspire my entire life.
"I wonder how many amazing incredible miraculous magical things are going to occur today before I go to bed tonight.  I wonder how many people I am going to have the opportunity to really love and to really "see" today.  I wonder!"
Why?  Because we find what we are looking for!  This sets my conscious and unconscious into an alignment of looking for the highest and best and knowing all things are possible!!
4.        Tell us about a moment recently when you were standing in your full power and purpose?
For me, sharing my story as a survivor at our local One Billion Rising event was a moment of standing in my full power and purpose.  One Billion Rising is a world wide event to bring awareness to the fact that one out of three women will be physically assaulted, raped or sexually molested in her lifetime.  By bringing awareness through dance and art and storytelling to end this on our planet!
Sharing my story from a place of truth and love and not as a victim felt powerful as things perpetuate in the dark and silence and when we are in denial. I believe it is important to share our stories so we can inspire others and create change on our planet.
5.        Why is the work you are doing so important for everyday women? 
We are all affected by the abuses to women.  It holds us down from being the powerful amazing beings we were born to be.  It keeps us from having a world that truly works for all life.  We need both the lunar and the solar feminine, we need the Mother essence to have a world where the fabric of existence is love and nurturing and we are all safe.
6.        Why is it so important for women to participate in an event like the Passion into Action Conference? 
There truly is something powerful that happens when women come together with a common cause and purpose.  This conference empowers women, inspires women, motivates women, creates connection with other amazing women – it lights a fire in your heart to your passion and for what is possible.
7.        What are you hoping will be the biggest take-aways for women both at the Passion into Action Experience and your workshop? 
Biggest take-aways to really SEE the gift you are and how amazing you are and to inspire women to take an action.
For the workshop Marilyn Nyborg and I are leading: to make conscious the unconscious ropes that hold you back so you can release and live your most passionate dream and truly soar.
What is your message to women around the world?
End the silence, speak up, step up … SHINE!  Your light is so bright, wipe off the dust… bring your light fully out.  The world needs you, there is no other being on the planet with your unique gifts and qualities.  By shining your light you light the way for others who might stumble if that spot was dark.  You are amazing!!