"There is work to be done and you don't need to live a lukewarm life.  The world needs all of us, both men and women…we need to recognize the ways that we are not whole and have the courage to do the work to get there."~Oscar Perez, PhD

Oscar is from the Chihuahuan Desert, on the U.S. – México border. He holds a PhD from Brown University, where he focused his research on identity development and cross-cultural storytelling. His interdisciplinary approach is the foundation for a proven method of creating personal transformation and achieving massive success.
Oscar has a deep love and reverence for the Earth and all our ancestral connections.  He brings a cross-cultural perspective to martial arts training and wisdom traditions that teach people about reconnecting with their ancestral heritage, specifically as it relates to our connection with the Earth.  He has trained and taught languages (English, Spanish and Portuguese), martial arts, and collaborative leadership throughout the United States, Western Europe and Brazil. He currently resides in the Sierra Nevada foothills.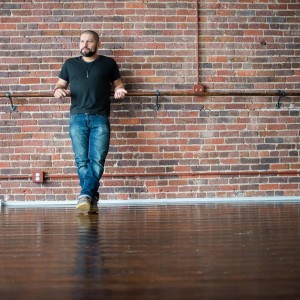 When I was 10 I realized there were no real men in my life.  There were older guys in their 30s, 40s, 50s and 60s, but no men.  Boys of advanced age.  They lived according to the flawed stereotypes of masculinity: violence, disrespecting women, binge drinking and drugging, at worst; or being completely incapable of taking control of their lives.  
As I grew I knew I had to earn what it meant to be a man.  I thought I had to do it alone.  In defiance of the violence and abuse I experienced I became violent and angry towards all men.  I became a fighter for the safety and rights of women.  I saw all men as potential victimizers.  In short, I became a manhater.  As I grew this violence towards other men turned inward.  Fighting, drinking, and self-harming became the ways I tried to alleviate the rage and despair in me.  
One night I almost killed myself and my best-friend in a car accident.  I was drunk and out of control.  I saw all of my rage and fury crack open like a shell that had been a prison for me all those years.  All of the stories that had fed my anger, depression and despair came crumbling down around me.  In their place I saw the face of a boy that just stared at me. But it wasn't me.
​It was the face of generations upon generations of broken men that had led up to me.  Up to that moment. All of them unable to move past the wounds and scars of their fathers, grandfathers, great-grandfathers.  All giving me the gifts of massive uncertainty, heart-wrenching sorrow, and overwhelming fear.  AND THE POWER TO CHANGE IT ALL. 
This was my calling.
That was the summer of 2002.  Since then I have dedicated myself to the intense work of healing those wounds and finding the power, leadership and courage of being a MAN.  This journey led me to learning new languages, living on two different continents, completing a PhD, and learning with gifted teachers, healers and mentors.  I have dived deeply into the spiritual, philosophical, psychological and physical practices that help men reach their ultimate goal: 
LIVING THEIR PURPOSE
​I promise you results if you are committed.  The world needs you.  STEP UP.
Contact Oscar at www.tendingthefires.com
Facebook:  https://www.facebook.com/tendingthefires/
Click here to register for the next Tending the Fires Gathering for Men 
​