"There is structural sexism, structural racism…we need to shift the way and break that structure in order to truly liberate all of us."
~Liz Abzug
Liz shares her thoughts about a 5th World Conference for Women, her message to Hilary Clinton, why we need gender parody now, training girls to lead and what it was like to grow up with one of the most powerful (and playful) feminists of our time.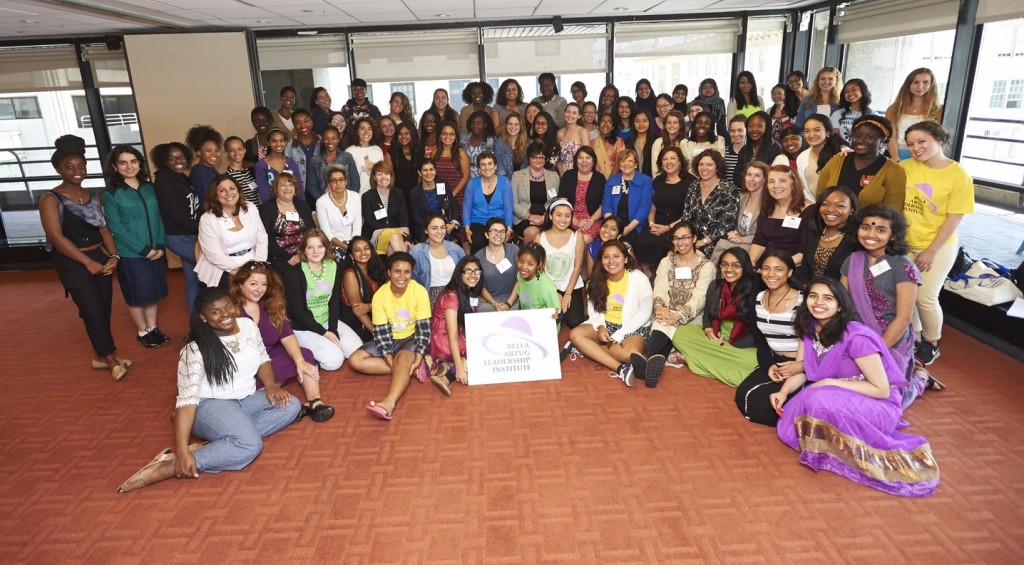 About the Bella Abzug Leadership Institute (BALI):
The Bella Abzug Leadership Institute has faithfully worked with young women and girls since 2005, inspiring, mentoring and training them to become leaders in creating positive social and economic change.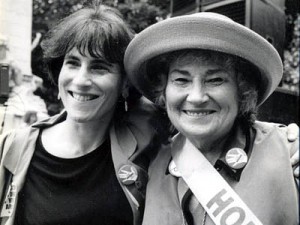 About Liz:
The Bella Abzug Leadership Institute (BALI) a 501-c-3 not for profit leadership training organization formed in 2004, for young women whose mission is to "inspire young women and girls to lead the future."  The Institute works to provide specific skills such as debate, public speaking, critical thinking, evidentiary writing and creative expression as well professional mentoring for middle and high school girls and college level women. BALI insists that girls and young women become the proactive, principled and visionary leaders of today and tomorrow in all professional sectors and in civic life.
As a national public affairs and strategic consultant, professor, lawyer and candidate for New York City elective office, Ms. Abzug has been a professional involved in many fields including politics, economic and urban development and human rights. She is an Professor in Urban Studies and Women and Leadership at Barnard College /Columbia University where she teaches courses on American Cities, urban economic development and community building. She was the sole Professor for and who developed  the Kenneth Cole Community Engagement and Social Action  course at Columbia University.
Liz formed her own national public affairs and management-consulting firm in 1995. Her firm provides services in the areas of strategic and business planning, public affairs, management and political consulting, marketing, public relations and lobbying.  Her clients include small businesses, corporations, not-for-profit organizations state and local governments, foundations and universities. She works out of a New York City office and has done consulting in 13 states in different regions of the United States.
Ms. Abzug has served in various senior level positions in federal, state and local government. Under New York 's former Governor Mario Cuomo, Liz was New York State's Chief lobbyist in Washington DC for all of the New York State's economic development agencies. Prior to that position she served as the Vice President of Operations of the Empire State Development Corporation where she was responsible for programs that assisted small businesses, commercial and industrial companies in starting or expanding their operations in the City's and State's most economically distressed areas.
Liz also held the position of the Deputy Commissioner of Operations of New York State's Human Rights Enforcement agency. She was responsible for running the day-to-day operations of the agency, and was instrumental in leading the successful effort to amend the New York State Human Rights law to ban discrimination against people who have HIV/AIDS in the mid 1980's.
Liz has also worked in many other senior level capacities and has served on several not for profit organizations and small corporate boards: New York State Commission on Domestic Violence, the Governor's Gay Rights Task Force, the Lower Manhattan Cultural Council and was Chair of the Board of Directors of the Manhattan Borough Development Corporation.
She is currently on the Advisory Board of Directors and helped to conceptualize a nationally distributed glossy magazine called KIWI- a magazine targeted to families, parents and children of all ages and provides practical nutritional health, fitness and "green" home advice to support families to "live the natural and organic way"
She is an acknowledged public speaker and has spoken at colleges, universities, conferences and conventions throughout the United States on topics including civil and human rights, women and leadership, women in politics, youth empowerment and economic development in urban, suburban and rural America. As an art collector and entrepreneur, Liz has also co- owned a gallery of contemporary art in Santa Fe New Mexico.