"Strength of heart, mind and body are the primary focus, as we aim to soften perspective, cultivate compassionate and raise awareness to the power of love and connection in our community."
~Devyn Cottrell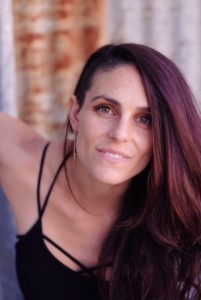 alt="Devyn" width="201″ height="300″ />Devyn is bringing her passion for dance, girl power and community development to Raising Jane!  Strength of heart, mind and body are the primary focus of Devyn's dance troupe, Del Corazon.   Devyn works with tween and teen girls to cultivate love and compassion for themselves and others, leadership development and team building.
We are so excited that Devyn is leading a Mother/Daughter dance class at Raising Jane.  My daughter Maya has been part of the Del Corazon Dance Troupe along with 20 other girls and her growth and development has gone above and beyond my expectations.  Not only does Devyn strive to bring out the best in the girls but she really creates a dance family that fosters respect, team unity and personal power.
The Raising Jane dance class is designed for all ages and levels but be prepared to move and have fun!  Of course the class is optional & included with registration.  It will be a great kick-off to our dance party.
Dance with Devyn, Mother & Daughter Dance Class at Raising Jane:  7-8pm.
Devyn Cottrell is a dancer/choreographer who has shook it down all over California, including dancing for ODC Jazz-Co, San Francisco, Krucial Element Dance Company and Eveoke Dance Theatre, San Diego and Groov3, Los Angeles.
Cottrell is an advocate for Arts in Education and has taught in dance and theatre companies all over California and Colorado. As the founder of Del Corazon Dance Company in Nevada City, who currently tours Northern California performing shows in Nevada County, San Francisco and Oakland, Devyn hopes to facilitate an awareness to the importance of connection and love within our community through dance. Performing from the heart every time we take the stage!

We look forward to seeing you at Raising Jane!
Have you registered yet for Raising Jane?  Click HERE to Register!  www.RaisingJane.net