"Find your freedom with forgiveness!"~Ana Holub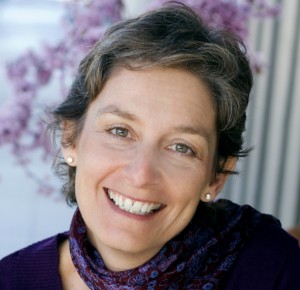 Ana Holub, MA is a writer, counselor and teacher of forgiveness & peace. Her work includes teaching in San Quentin Prison as well as offering workshops and sessions around the globe on forgiveness, peacemaking and emotional empowerment. Her newest book is called Forgive and Be Free: A Step-by-Step Guide to Release, Healing and Higher Consciousness (Llewellyn, 2014). According to Ana, "we need to let go of toxic niceness, exploring instead the deep work of emotional healing and spiritual renewal. Forgiveness is not about making nice; it's about being free."
She makes her home at Mount Shasta, California. Find more info at www.anaholub.com
In this workshop, Ana will teach the nuts and bolts of forgiveness practice – what it is, why you need it for health and enlightenment, and how to make it your own. Learn to let go of the past and directly experience inner peace. Heal your painful memories through the healing power of forgiveness.
1.     What is your passion or purpose you are being called to bring into action right now?
I'm called to bring attention to the power of forgiveness as a healing practice.  I live it, breathe it, teach it and write about it. It works. Forgiveness brings freedom and peace.
2.     What were the motivating factors or defining moments that inspired you to get involved and share your passion? 
As I share in my book, Forgive and Be Free, my childhood and relationship with my mother, her mental illness and suicide brought me to this path. It was a rough ride, and I know I'm not the only person who has had turbulent waters in life. Now I'm grateful and feel truly at peace with the situation. It's a miracle, the miracle of forgiveness.
3.  What is your mantra or favorite quote you refer to when you seek inspiration or hope and why?
I love A Course in Miracles and read it daily. My favorite quote is, "Forgiveness is my function as the light of the world." Lesson 62. It always helps me get my head on straight and my heart opened UP, reminding me of my purpose and my true identity.
3.     Tell us about a moment recently when you were standing in your full power and purpose?
Since July, I've been helping an ex-lover who has 4th stage melanoma. We've had to get totally real with each other, clean up anything from the past, and focus on LOVE as our saving grace. It's been an incredible opportunity.
5.     Why is the work you are doing so important for everyday women? 
My work is all about experiencing and sharing PEACE together. As women and girls, we've often been taught that we "should be nice." Taking apart the ingredients of our conditioning in order to gain clarity and make new choices, we need to let go of toxic niceness, exploring instead the deep work of emotional healing and spiritual renewal. Forgiveness is not about making nice; it's about being free.
6.     Why is it so important for women to participate in an event like the Passion into Action Conference? 
When women of quality get together to create something for the common good, delightful and sacred magic happens. It uplifts us to come together as women to share mutual support and creativity. Whatever we set our minds and hearts to do, we can do it. For women who are new to this kind of focus, it will change their lives forever. For those of us who already know its charms, we'll be happily drinking in the sisterhood.
7.     What are you hoping will be the biggest take-aways for women both at the Passion into Action Experience and your workshop? 
For women at PIA, I hope we'll take renewed inspiration and a sense of shared community. We all need support, especially these days, when the world seems to get crazier by the moment. We'll feed each other and fill our tanks full, so that when we leave we'll feel more friendship and a bond that we can trust when we need it – anytime, anywhere.
For women who come to my workshop, my prayer is that everyone experiences deep honesty, openness and a willingness to release and heal. We'll receive the blessings of divine love, which is beyond all names and religions.
8.     What is your message to women around the world?
Find your freedom with forgiveness!