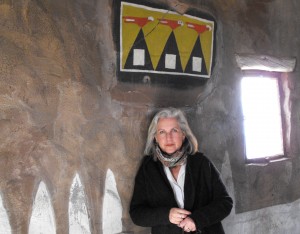 "Finding one's voice is a process of finding one's passion."~Terry Tempest Williams
Terry Tempest Williams is an award-winning author and activist. Perhaps you've been inspired by her books and activism or perhaps this is the first time you're learning of her.  Either way I hope you will take a moment to listen to our conversation and enjoy the stillness and beauty she creates through words.  She has the ability to resonate with one's inner core and true nature…a calming lama-like beautiful presence.
Click Here to Listen to Elisa Parker's Interview with Terry Tempest Williams.
Terry Tempest Williams has been called "a citizen writer," a writer who speaks and speaks out eloquently on behalf of an ethical stance toward life. A naturalist and fierce advocate for freedom of speech, she has consistently shown us how environmental issues are social issues that ultimately become matters of justice. "So here is my question," she asks, "what might a different kind of power look like, feel like, and can power be redistributed equitably even beyond our own species?"
If you live in the Nevada County region you can see Terry speak tonight at the Don Baggett Theater in Grass Valley, CA.  The event will include a lecture and reading from Terry's latest book "When Women Were Birds" followed by a Q&A.
The event is co-sponsored by SYRCL's Wild & Scenic Film Festival, Hospitality House and Finding the Good. Doors open at6:30pm.  Tickets are on sale at www.wildandscenicfilmfestival.orgor in the SYRCL office.
I hope you enjoy Terry's gifts as much as I have.