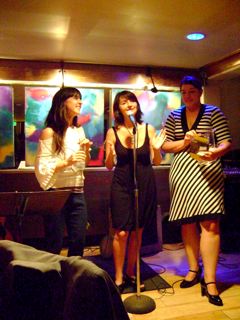 We are so ecstatic to report that See Jane Do's Peace & Social Justice fundraiser was a success last Sunday!
Over a hundred people gathered at the Copper Top Lounge in Grass Valley, CA, Sunday, April 19, for an evening of music, dance, socializing and more to support See Jane Do's travel to Washington DC to report on CODEPINK's annual Mother's Day Event: Women for Peace.
See Jane Do was recently invited by CODEPINK to cosponsor the historic gathering of women calling for peace in a 24-hour vigil outside the White House on Mother's Day. The weekend also includes a concert, workshops and learning circles, arts and crafts for kids of all ages, a children's parade, an interfaith ceremony on Sunday morning, and meaningful actions to elevate the call for peace.
Iraq War veteran Lindsey Campbell also performed on Sunday. Between songs, she moved the crowd to tears with her stories and experiences in Iraq. See Jane Do recently interviewed Lindsey on the 6th Anniversary of the Iraq War. CODEPINK heard Lindsey's story on the See Jane Do website and were so moved they have also invited her to attend the event.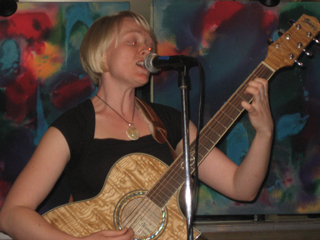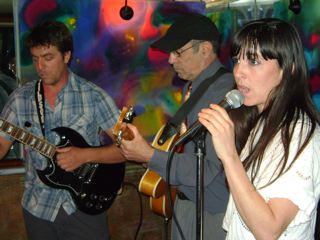 We are extremely grateful for everyone who attended or supported the cause. It is our privilege to have the opportunity to report on historical events like this to our listeners on KVMR and through our website.
Thank you so much to everyone that joined us for such a fantastic evening. And special thanks to the following folks that either performed or contributed something to the silent auction.
Flamenco del Orro
Sean Kerrigan
Jerome Ali
Lindsey Campbell
Lori & Copper Top Lounge
After the Gold Rush
Scotch Broom
Movement Alliance
Cafe Mekka
Anya Devi
Wild Mountain Yoga
Jessica Flannigan Clinical Nutritionist
Off Broad Street Theatre
Foothill Theatre Company
Nicole Tristani
North Columbia School House Cultural Center
Aram Larsen
Rebecca Seary
New Moon
Sandy B's
Lippmann Collection
Gray Goose
Nancy Shanteau
Mountain Pastime Books
Zellerbach Collection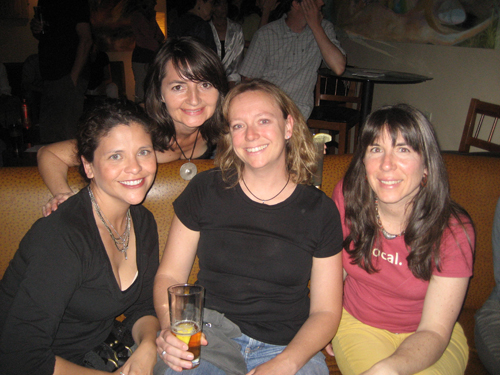 Many thanks also to our family, friends, volunteers and all of the incredible women who have shared their stories with See Jane Do.
It's not too late to make a contribution. If you'd like to support the See Jane Do team in covering significant events like CODEPINK's Women for Peace you can still make a donation to:
See Jane Do
PO Box 2646
Nevada City, CA 95959
Thank you so much!
Elisa, Leta and Jesse