It was standing room only as over eighty women and men from Nevada County came together on a dark weekday night to express the importance of spearheading projects that will enhance the planet. The energy that surged for See Jane Do's Soiree into Action (party with a purpose) demonstrated that women are ready to lead; not alone, but together.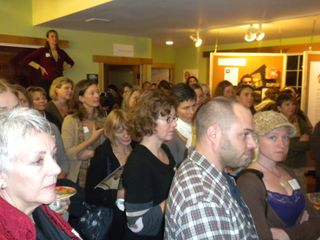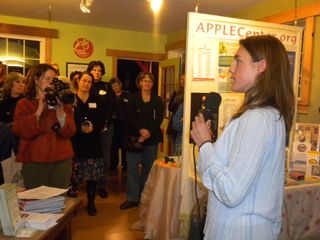 Over twelve incredible women with projects ranging from the largest environmental film festival in the United States, permaculture in India, geotourism in the Sierras, walkability in our community, to a documentary about bees, presented their passion and how we can help launch them into action.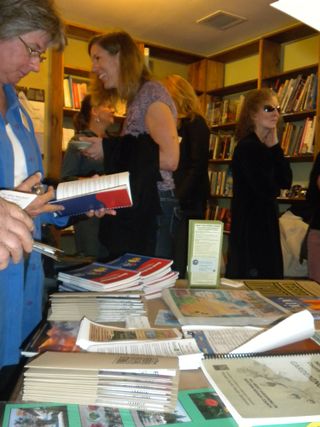 Special thanks to Lori Lauchman for collaborating and providing delicious food from Summer Thymes, Briar Patch Co-op, Flour Garden and Diegos, to Mali Dyck and Mayor Reinette Senum of the A.P.P.L.E Center, and to everyone who attended the event.
See Jane Do only touched the surface of the extraordinary women we'd like to showcase from our community. We'll keep you posted regarding future Soiree's and how to get involved.
Do you know an everyday women doing extraordinary things?
Share with us at seejanedo@kvmr.org.